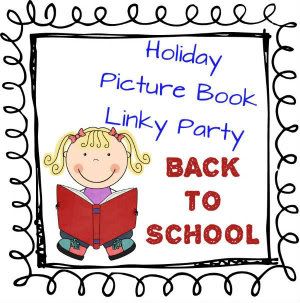 I'm linking up with First Grade Found Me!
My county library created a nifty way to save books in lists.
One of my fav activities this summer has been leisurely browsing the website, searching for books by theme.
When I am ready to request them, I need only to click the list!
Hurray! No more frantic searching on Friday for
available books which are needed on Monday morning.
This is a screen shot of my list for "beginning of kindergarten":
(This is a partial picture.)
Which books am I most looking forward to sharing?
She is an unusual girl and you will fall in love with her!
My class was still requesting this book at the end of the year.
There is a surprise ending in this story!
The illustrations (and the tone) are priceless.
This Kitty covers the alphabet with personality and attitude.
I break out several accents for this read-aloud.
My kindergartners will be singing this on the first day!
Splat is our class mascot. He visits everyone's home, several times throughout the year.
(Must add "create Splat's journal" to the growing to-do list)